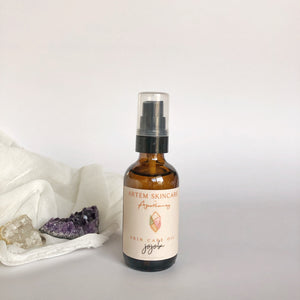 JOJOBA | (ho ·ho ·ba)
Organic, cold-pressed and sustainably sourced Jojoba.
Jojoba helps skin to fix itself. Light, non-sticky and is similar to our skin's sebum which makes it the best moisturizer to help our skin behave as it was
 always designed to.
It can either be used in place of your moisturiser, or mix a few drops with your moisturiser for deeper hydration. Works for all skin types.
Great for both body and face oil. Best oil to be used for baby or children.